"The secret of creating peace is that when you listen to other people you have only one

purpose: to offer them an opportunity to open their hearts" Thich Nhat Hanh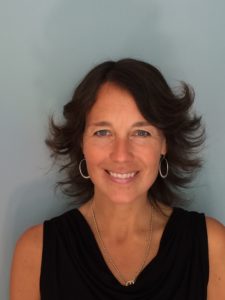 Sonya Jakos, MA, CCC
I started working in the human services field in 1992, after graduating
from Queen's University with an Honours degree in Psychology and
Sociology. I have been practicing counselling since 1995, after completing a Bachelor's Degree in Social Work at the University of Victoria. In 2010 I completed my Master's Degree in Counselling Psychology from the University of Calgary. I am a proud certified member of the Canadian Counselling and Psychotherapy Association (CCPA).
In my decades of work in the counselling field I have gained valuable
experience and growth living and working in Costa Rica, London England,
Christchurch New Zealand, Victoria BC, and currently, in the wonderful Cowichan Valley BC. Working in various countries, with different cultures, and numerous work settings, has enhanced my ability to support people from a diversity of backgrounds.
The focus of my counselling work has been in-depth and varied. I have over ten years of experience employed in high risk child and youth mental health services, with local health authorities. I have also worked in settings focussed on women's health. My experience includes working as a mental health counsellor in adult acute psychiatry services. In recent years I have been drawn to the psycho-spiritual aspects and somatic aspects of counselling. This has led me to complete an internship at Victoria Hospice, complete my training to become a Reiki Master and Level one Hatha yoga teacher, and develop a mindfulness meditation practice, as modalities to better inform my therapy practice and services.
My scope of practice has included working in public health care, non profit agencies, and within the school system. I have extensive individual counselling experience and have worked with age groups across the lifespan. Within the child and youth mental health system I have offered family counselling and parent focussed coaching. Couples or relationship counselling is a central part of my private practice. I have also facilitated numerous group therapy programs. I value contributing to my community and offering my professional skills as a resource; to that end, I have been a volunteer counsellor at Victoria's Citizens Counselling Centre, a volunteer Roots of Empathy instructor at local schools in the Cowichan Valley, and a transition support person for Syrian refugee families.
I wish to respectfully acknowledge the Coast Salish Peoples on whose traditional lands and waterways I live and work.